RecommendFacebook Twitter LinkedIn
Reliable Optical Surface Inspection for High-Quality Manufacturing Results
Optical surface inspection detects the smallest flaws, helping you to produce workpieces with consistently high quality.
Optical surface inspection from HOMMEL ETAMIC delivers 100% quality control in the production of workpieces, ensuring consistently high quality. The procedure is not dependent on the operator and is reliable. The high-resolution camera systems precisely check your workpieces and detect the smallest flaws. Thanks to the high inspection rate, the inspection can be integrated into the line, and matches cycle times, saving you costs in production.
The bore inspection systems are ideal for internal bore surfaces. They offer an impressive full 360° inspection. In these automated processes, a CMOS sensor seamlessly scans the inside of the bore hole, delivering high-resolution, high-contrast images. This means you can detect surface flaws such as blowholes, porosities, and scratches even during production. The Evovis Vision software offers your employees a simple and intuitive way of evaluating images.
We offer a variety of models so that the system best meets your requirements. The machine can be either manually loaded,or is available as a fully automated version. The robot-assisted version offers maximum flexibility. Our multisensor systems can even handle complex inspection tasks effortlessly– such as the inspection of all external and internal surfaces of engine blocks.
Optical Surface Inspection in small bores with B5 sensor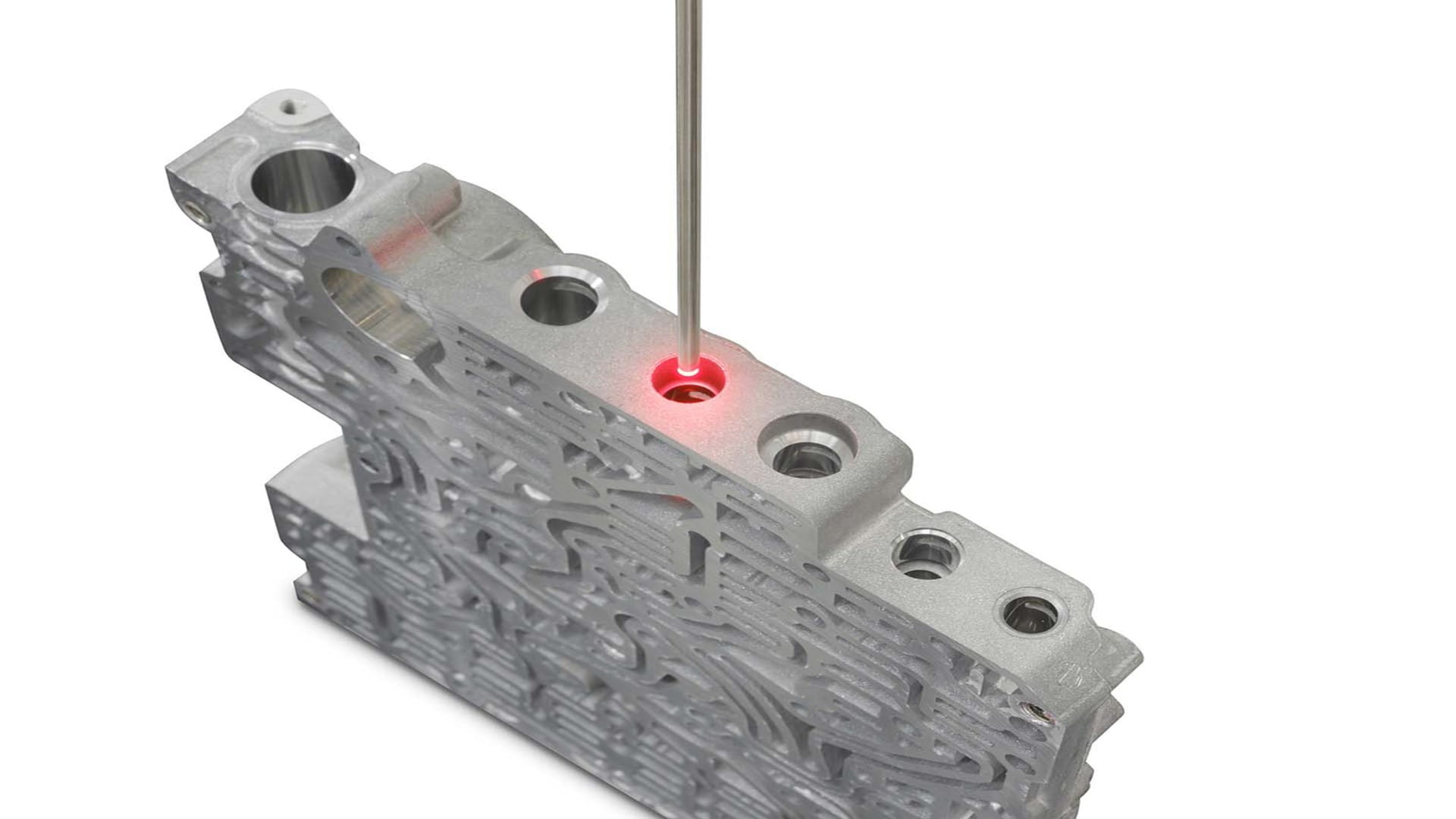 Sensors for optical bore inspection
Visionline B5 - optical surface inspection in bores from 5 mm
Visionline B20 - surface inspection in bore from 14 mm
Visionline B100 - surface inspection in cylinder bores
Downloads
Product Views
Benefits
High resolution: Even the smallest flaws are detected.
Not operator-dependent: Automatically inspect internal bore surfaces with a full 360° view.
High quality: Maintaining the highest quality requirements.
Reliable: Quality is continuously checked and remains consistent.
Modular: Standalone systems or line-integrated inspection machines.
User-friendly: The inspection systems are easy to operate. The Optisens software helps in the evaluation process.
Applications
Automotive industry, mechanical engineering, medical technology: Visual inspection of functional component surfaces.
Please contact our experts for advice.