Optical surface inspection
Reliable and automated testing of technical surfaces. Optical surface inspection and profile measurement to detect the smallest defects.

Our Visionline solutions provide you with a wide range of application options for optical surface inspection and profile measurement.
Optical surface inspection from HOMMEL ETAMIC delivers 100% quality control in the production of workpieces, ensuring consistently high quality. The procedure is not dependent on the operator and is reliable. The high-resolution camera systems precisely check your workpieces and detect the smallest flaws. Thanks to the high inspection rate, the inspection can be integrated into the line, and matches cycle times, saving you costs in production.
To ensure that the system best meets your requirements, we offer various versions with individually assembled sensors for bore inspection and plane surface inspection - adapted to your needs. The machine can either be loaded manually offline or is available as an automated inline version. The robot-assisted version ensures maximum flexibility. Thanks to our multi-sensor systems, you can effortlessly solve even complex inspection tasks without any problems - such as the inspection of all external and internal surfaces of engine blocks.
With Visionline solutions, inspection runs automatically and delivers operator-independent and reproducible results. This avoids the errors of visual inspection and ensures that only truly high-quality products are further processed and delivered.
Immediate inspection of all workpieces directly after the machining step allows statements to be made about the manufacturing quality. Feedback of the inspection results into the production process helps to identify and eliminate problems at an early stage.
Surface inspection
Cavities
Pores
Scratches
Recesses
Spalling
Burrs
Profile measurement in cylinder bores
Groove depth
Groove width
Ridge width
Micro structures
Optical bore inspection
Visionline B sensors are especially suitable for bore surfaces. They impress with their 360° all-round vision optics. In this automatic process, a CMOS sensor completely scans the inner surface of the bore and delivers high-resolution and high-contrast images. This allows for the detection of surface defects such as blowholes, porosity and scratches even during production. With Evovis Vision software, your employees evaluate the images easily and intuitively.
Innovative camera and illumination technology, adaptive dynamic masking, and high resolution enable automated 100 percent inspection of bores within the required cycle time of the production process. The systems allow a fast inspection of the complete bore surfaces, as well as the classification of defect areas.
Sensors
Visionline B5 for bores from 5 mm
Visionline B20 for bores from 14 mm
Visionline B100 for bores from 68 mm
Optical inspection of plane surfaces
The Visionline F sensors are specially designed for the automatic inspection of plane surfaces. Thanks to the fly-over technology, image acquisition takes place in the movement at the correct cycle time, thus ensuring the shortest possible inspection times. Thanks to their high speed, they are therefore used for 100 percent inspection of technical surfaces.
The plane surface sensor is moved over the workpiece and generates a high-contrast image of the machined surface. The innovative image recording technology determines a topography of the surface, making it possible to distinguish genuine surface defects and contamination with a high level of process reliability
Sensors
Visionline F100S, scanning width 100 mm
Visionline F200S, scanning width 200 mm
Visionline F400S, scanning width 400 mm
Optical measuring systems for micro structures and profiles
The CF650 & CF1250 optical measuring systems feature chromatic-confocal point sensors and thus allow a high-precision surface measurement and highly accurate determination of micro profiles in cylinder bores.
Thanks to the modular concept, the measuring systems can be used both offline with manual loading and inline with automated workpiece handling. The use of several sensors is possible as well as a combination with other sensors, such as B100.
Visionline CF650 for micro structures
Automatically measures micro structures in cylinder bores
Can be integrated into fully automated systems
Possibility to carry out 3D topography measurements
Visionline CF1250 for profiles
Automatic measurement runs
Automatically composes and evaluates the profile that has been measured
Measures profile at four peripheral positions
Measures the groove geometry across the entire length of the bore
Modular system for optical bore inspection
This compact Visionline inspection system with robust design is designed for offline inspection of bore surfaces in the manufacturing area. Equipped with a B5 or B20 sensor, the system provides high-resolution, distortion-free images of bore surfaces and detects typical surface defects such as blowholes, pores, scratches or cavities. Optional X and Y axes ensure precise workpiece positioning.
Benefits
High resolution: Even the smallest flaws are detected.
Not operator-dependent: Automatically inspect internal bore surfaces with a full 360° view.
High quality: Maintaining the highest quality requirements.
Reliable: Quality is continuously checked and remains consistent.
Modular: Standalone systems or line-integrated inspection machines.
User-friendly: The inspection systems are easy to operate. The Optisens software helps in the evaluation process.
Applications
Automotive industry, mechanical engineering, medical technology: Visual inspection of functional component surfaces.
Please contact our experts for advice.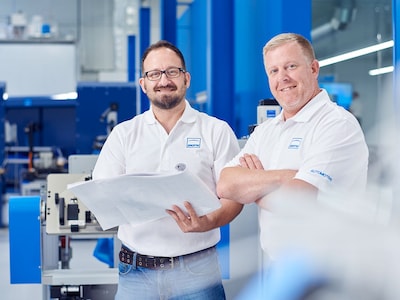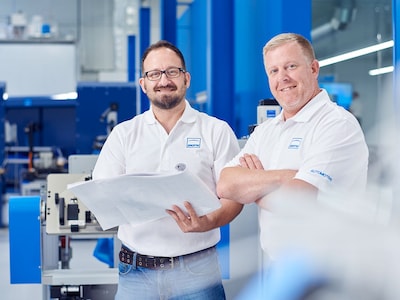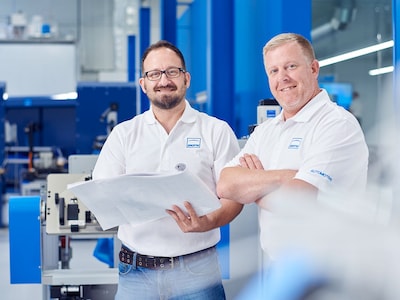 HOMMEL ETAMIC Industrial Metrology
HOMMEL ETAMIC Industrial Metrology
HOMMEL ETAMIC