Service, Training & Support
Our services range from complete solutions for different measuring tasks such as the inspection of surface and form as well as determining dimensions, throughout every phase of the production process including final inspection or in the metrology lab.
Services around the world
Wherever total precision is required in industrial production we are the ideal partner offering state-of-the-art measuring systems. Our goal is to deliver the best possible support at all times — from the initial inquiry, through the implementation of our service package for safeguarding your productivity.
We compile an individualized package of services for you selected from our extensive range of services and then optimize it to ensure it meets your specifications. 
Many manufacturers around the world already have confidence in our experience as we not only offer innovative and high-precision measuring systems but also comprehensive support and individual analyses.
Repairs and maintenance
Maintenance and calibration of measuring systems
Preventative maintenance and calibration
Inspection and replacement of components
Available on-site or at one of our facilities
Calibration in accordance with DIN EN ISO 10012
Documentation for your test equipment monitoring
How you benefit:
Maximizes machine uptime
Manageable maintenance costs
Capabilities of measuring equipment assured
Reduces wear and tear and increases life cycle
Remote service (teleservice)
Problems solved via teleservice connection
Diagnostics and fault correction
Testing and correction of device settings
How you benefit:
Fast response time
Cost-effective as on-site appointments not required
Repairs (technical service)
Global service network
Individual service-level contracts
On-site repair of the measuring system
Repairs at the factory for mobile measuring instruments, components and probe systems
How you benefit:
Fast response time
Cost-effective repair service at the factory
Upgrade/Retrofit
Upgrade your measurement systems to Windows 10
Microsoft will discontinue support for Windows 7 from January 15, 2020. Upgrading your operating system to Windows 10 may cause problems with your instruments. Therefore, your measurement software should be updated as well.

We offer you attractive upgrade packages on the Windows 10 operating system. As a result, you benefit from new functions and increase the security of your systems.
New measuring computer with Windows 10
New electronics
Current software
Higher data security
Extension of the service life
Investment security
Upgrade for roughness and countour measuring systems, form measuring systems and optical shaft measuring systems
We help you to update your measuring system to Windows 10. Read more.
Calibration Services
Calibration of standards
DAkkS-DKD accredited calibration laboratory
DAkkS-DKD calibration certificates for roughness, contour and form standards
Factory calibration certificates for parameters without accreditation
How you benefit:
Capabilities of measuring equipment guaranteed
Inspection Standards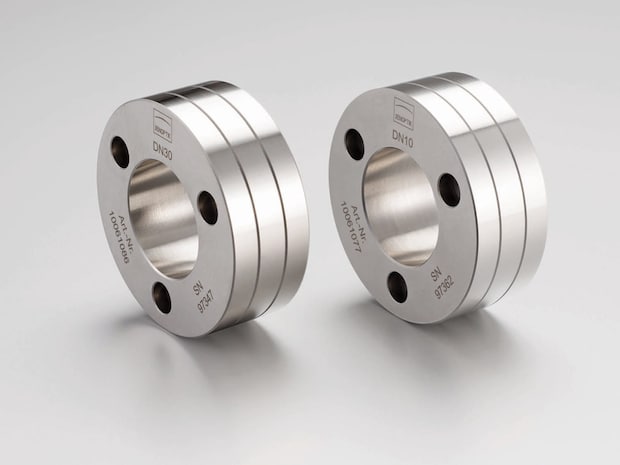 In the profile method, the requirements placed on roughness measuring instruments are tough as they record roughness parameters of surfaces with a wide range of structures on different materials at a high level of accuracy.
The accuracy can change unnoticed due to constant use and the associated wear. In order to achieve meaningful and correct results, you therefore need to calibrate the measuring instruments on a regular basis using measurement calibration standards.
Due to the variety of measuring instruments and functions available, different standards are used. The properties of these standards are specified in the DIN EN ISO 5436-1 standard.
The most commonly used surface standards and their applications are listed in the table below.
Standards for Calibration and Adjustment of Contact Stylus Instruments in Accordance with DIN EN ISO 5436-1
Type

Name

Function

Nominal Value/Output

A

Depth setting standard

Calibration and adjustment of the vertical magnification and repeatability of contact stylus instruments
Standard with grooves of varying depths with round or flat base

Pt

B

Stylus tip test standard

Checking and measuring the stylus tip for damage, wear and dimensional accuracy
Standard with high-precision profile geometry

Stylus tip status

C

Geometry roughness standard/
wavelength measurement standard

Calibration and adjustment of the vertical magnification, horizontal profile measurement, uniformity of the traverse unit function and transfer function of the contact stylus instrument
Standard with a periodic, regular profile structure with sinusoidal, triangular or trapezoidal shape

Ra, Rz, Rmax, RSm

D

Roughness standard

Calibration and adjustment of the contact stylus instrument
Can also be used to check the correct setting of the cut-off and the type of wave filter
Standard with aperiodic, irregular surface profile, based on practical experience and contains surface deviations, such as waviness and roughness with various amplitudes, wavelengths and phase changes

Ra, Rz, Rmax, Rk, Rpk, Rvk

D

Roughness standard

Calibration and adjustment of the contact stylus instrument
Standard with an aperiodic, irregular profile structure without interference from waviness or outliers (peaks) for parameters according to DIN EN 10049, which are measured using a two-skid probe

Ra, Rz, RPc
DAkks-DKD accreditation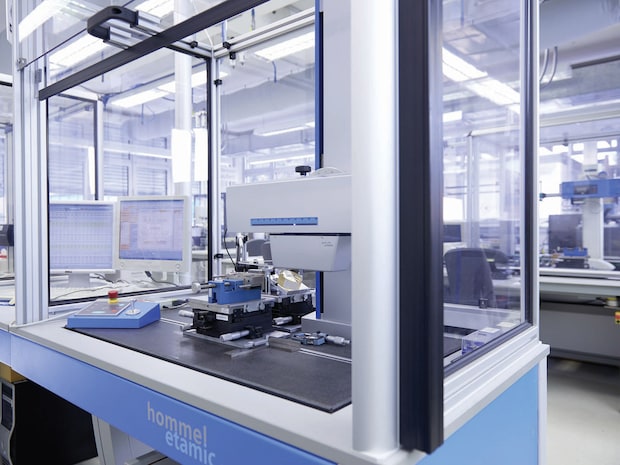 Our DAkkS-DKD accreditation includes the dimensional variables roughness, form deviation, contour and roughness measurement instruments.
Monitoring the deployed measuring systems for optimal measurement accuracy on a continuous basis is extremely important for consistent quality assurance, as meaningful and correct results can only be generated if the measuring instruments are calibrated accordingly.
The high standard of our products and services is no coincidence: It is the result of a systematic approach to global quality management. Our production sites are certified in accordance with DIN EN ISO 9001 and OHSAS 18001:2007.
Stricter conditions regarding product liability drive both quality assurance and the requirement to prove that measuring and test equipment provide accurate results.
The accuracy can change unnoticed due to constant use and associated wear. The device must therefore be calibrated regularly using measurement calibration standards.
At our DIN EN ISO/IEC 17025 accredited, vibration-proof and temperature controlled DAkkS-DKD calibration laboratory, we calibrate your delivered standards. This ensures direct tracing of the gaging components to the Federal Physical-Technical Institute (PTB, Physikalisch-Technische Bundesanstalt) and guarantees measurements and calibrations at the highest technical standard for measuring.
If a standard cannot be calibrated, a new one can be obtained directly from our manufacturing facilities. Simple factory calibration certificates and test reports for non-accredited parameters are also available.
Please note: You can find the current DakkS-DKD Accreditation Certificate in the Download section below.
Spare parts
Spare parts and probe replacement service
Replacement plan for standard probes
How you benefit:
Best suited spare parts
No long waiting times
Additional services
Optimization
Replacement and upgrade of components
Implementation of new measurement strategies
Process optimization
Reduction in cycle times
How you benefit:
Investment security
Improved sequences
Measuring program generation
Generation of (CNC) measuring programs
How you benefit:
Time saved during development
Measuring program offering process reliability
Optimized program flow
Retrofitting and extension
Adjustments to existing systems to meet new requirements
Replacement of components
Construction of new workpiece carriers

How you benefit:

Investment security
Improved sequences
Extended life cycle
Relocation service
Tailored package: condition analysis, dismantling, packaging of the measuring system and securing for transport, as well as installation, commissioning and calibration at the target destination
Transport also available if required
How you benefit:
Maximum security for sensitive measuring systems during relocation
Proper operation of systems following relocation
Returns and recycling
How you benefit:
Cost benefit when purchasing a new device
Financing
Finance or lease a measuring system
How you benefit:
Save on expensive purchases for one-off or specific measurements
Used systems
Reconditioned used systems
How you benefit:
Cost-effective alternative to purchasing a new device
Start-up support
On-site experts provide active user support during the necessary start-up phase
How you benefit:
Knowledgeable support throughout the initial phase
Application studies
Development of an optimized measurement strategy, incorporating a measuring system, clamping device and measuring program
Test measurements
How you benefit:
Ensures that you receive the measuring system that is most suited to your needs
Resident engineer
Qualified technician on site
How you benefit:
Optimized support taking into consideration local factors
On-site optimization of the measuring system
Direct response
Transferring knowledge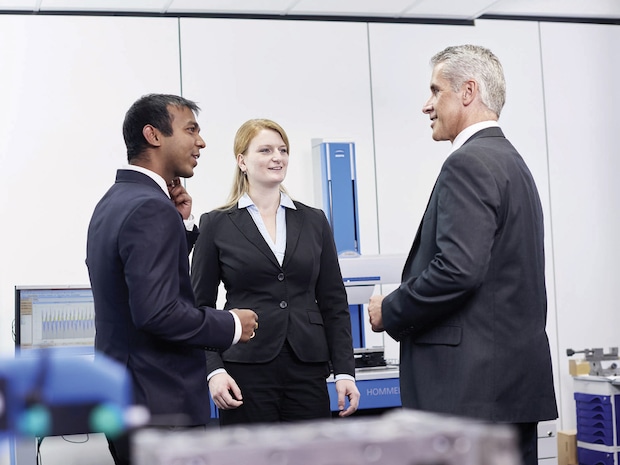 Reliable and traceable quality control allows for optimization of your production processes. We train your staff in proper handling of the measuring systems and show how to productively evaluate measurement results.
Instruction
Extensive training available on measurement basics, operation, and programming
Available on-site or at one of our facilities
Standard or individual training
Qualified instructors
How you benefit:
Skilled employees who have comprehensive knowledge of your measuring systems
Clear conclusions regarding production quality
Maximally efficient, utilization of your measuring system
Certificates
Product Discontinuations
Following products are no longer available
Our measuring systems are manufactured reliably and in consistently high quality over many years. Since we always want to offer you the best possible solution for your tasks, it is necessary that older devices are replaced by successor products after a long period of continuous availability.
Waveline Toposcan
Formline Incometer
Formline PTB Nockennormal
Updates, upgrades and accessories for existing toposcan and incometer systems are probably available for another 2 years. Service will be regular for 10 years after end of delivery guaranteed. Please also forward this information to the persons or departments in your company which are responsible for product discontinuation.

We thank you for the trust and look forward to continuing our cooperation with you.
Please contact us if you have any open questions!
Service conditions
Call our Serviceteam at: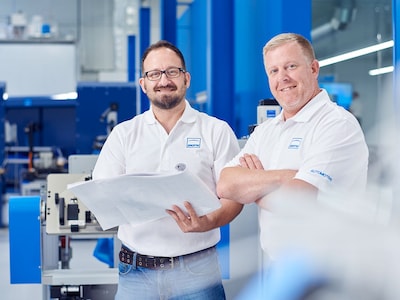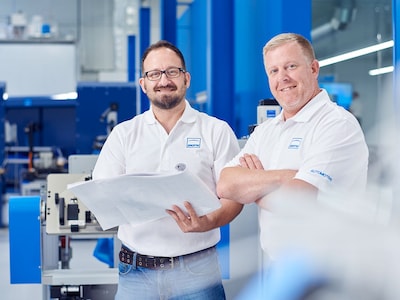 HOMMEL ETAMIC
HOMMEL ETAMIC Industrial Metrology